Hunter Lucien 2 yrs.old (2004)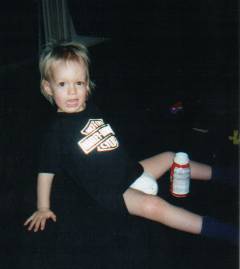 The doood shows off his cool-o Harley D t-shirt!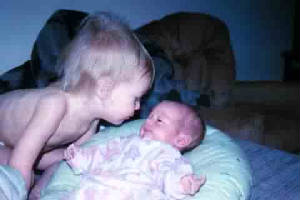 Nose to nose.....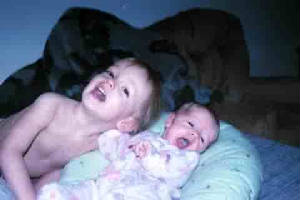 EEWWW!!!!! GACK!!!!!!!
PPPFFFTTTT! On you!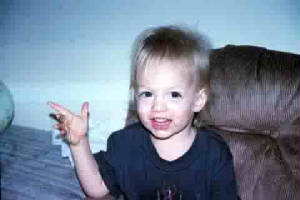 Ta-Da! And my sister...disapppears!





The family at the hospital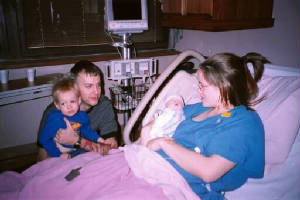 Raven Skye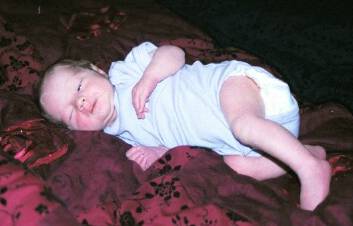 Vital Statistics

Date of Birth: 2/29/04
Time of Birth: 3:32 p.m.
Place: Bethesda Naval Hosp., Maryland
Weight and Length: 6 lbs.-14 oz./19" long
Whenever possible, it is every Oma's duty...
to annoy the grandkid!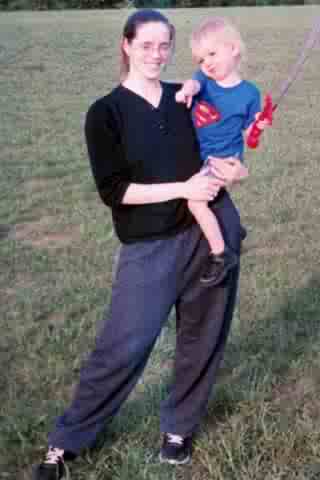 Hunter and Mom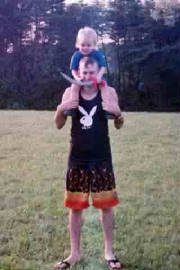 Hunter and Dad